The 5 best tours in Puerto Vallarta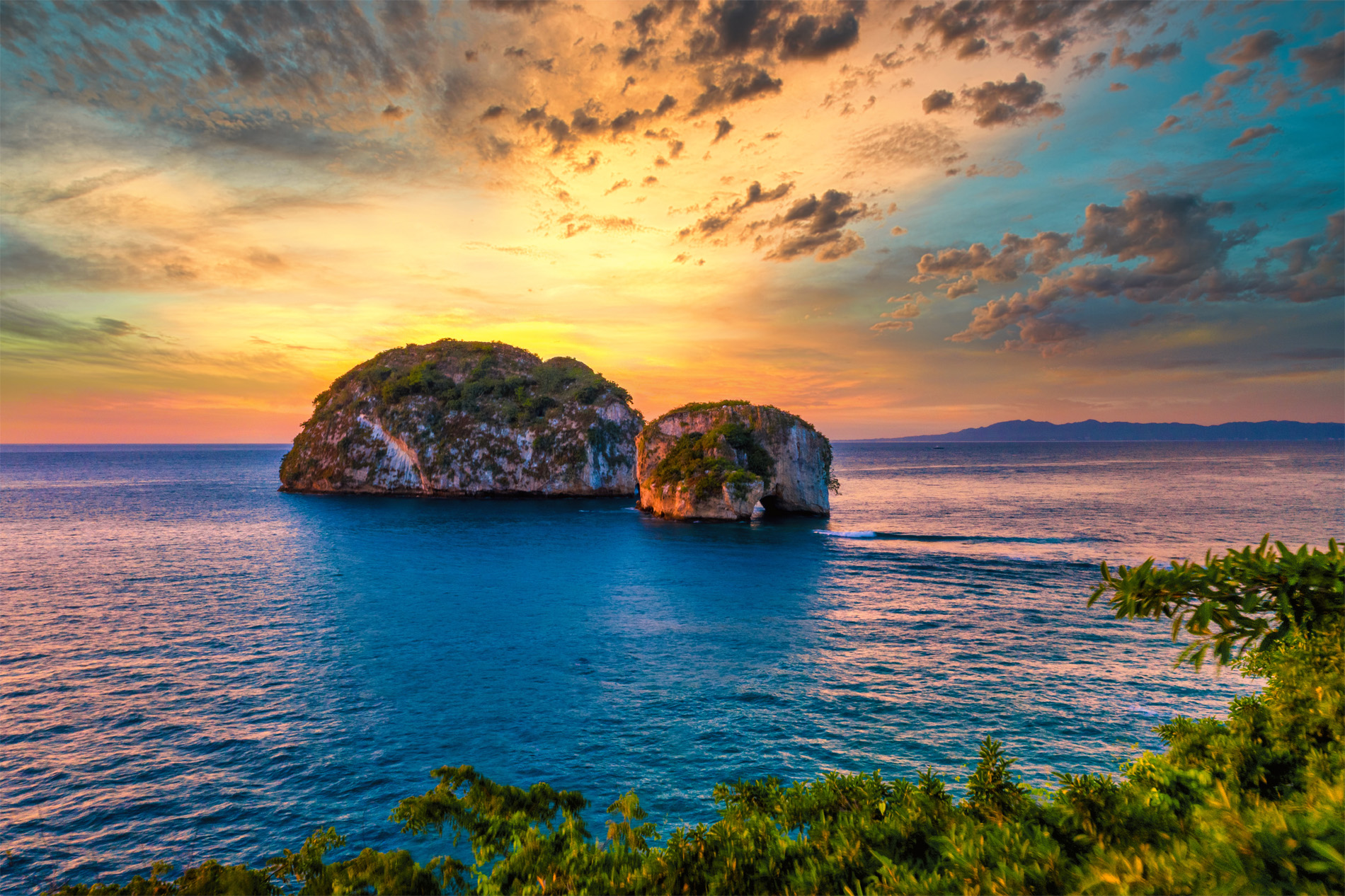 Puerto Vallarta, The Friendliest City in the World, welcomes tourists, adventurers, couples, families, friends and, in general, all visitors who want to experience memorable moments in the pearl of the Pacific.
The inspiring landscape of the Sierra Madres combined with beautiful rivers, colorful beaches, pleasant climate, and spectacular wildlife makes Vallarta a premium tourist destination.
When you come to Puerto Vallarta, you can be sure that you will have an unforgettable travel experience; so much so that you'll definitely want to come back for more. There are tours for every time of day and location; where it be on the beach, in the city or in the mountains. Depending on what kind of activities catch your interest, you'll have a wide variety to choose from. Here are the 5 best tours in Puerto Vallarta so you can plan your itinerary and have the best time ever.
Morning beach tour: This tour begins in the morning and finishes in the afternoon. Departing from the maritime terminal, this tour consists of a hike around the bay, where you'll encounter magnificent species such as dolphins, fish, whales, and turtles. You'll make a stop at Los Arcos National Park and then visit the beaches of Las Ánimas, Playa Caballo and Quimixto. There you'll admire a refreshing waterfall. Throughout the tour you can snorkel, kayak or simply lay back and admire the landscape.
Tours to communities: Enjoy a tour to Yelapa, a fishing community where you can learn more about their customs and way of life.
Island Tours: This is an early morning tour that takes you to the lovely Marietas Islands. This is one of the most popular tours, thanks to its impressive ecosystem. You'll have an exciting adventure as you travel out by catamaran and practice your diving skills. Looking to have a romantic moment with your significant other? There's nothing better than the famous Playa del amor.
Land tours: Do you love the mountains? Take a tour to the lush landscape of the western Sierra Madres. You'll be able to zip-line, rappel, or cross suspension bridges. ATV tours are available here, which makes it easy to check out the picturesque rivers and wildlife of the area. Finally, you'll be able to make a stop at a local tequila factory for a tasting.
City tours: This tour can be done in the evening to take part in Puerto Vallarta's vibrant nightlife. Generally, it leaves from your hotel and from there you can visit all of the main tourist hotspots such as Vallarta's Ocean walk called the Malecón. Other must-see sites are the cathedral, Los Arcos, the central plaza, and the municipal market. You can't miss some of Vallarta's famous movie film locations as well. While you're at it, you must take a food tour and sample the delicious fare in Vallarta's internationally renowned restaurants.
As you can see, there is a lot to do while you're in Puerto Vallarta. This colorful tourist destination caters to the interests of every traveler. Set up your itinerary and come to relax and enjoy an authentic tropical paradise.
Airgo offers you private, safe airport transfer service. We also offer of private tours to the destinations you choose in Puerto Vallarta.
Call us today and ask for a quote based on your travel itinerary.